A luxury launch like no other.
We used the stunning backdrop of Sydney Harbour to get jaws-dropping for the launch of Rolls-Royce's newest offering.
As sunrise broke across the iconic Opera House we unveiled Rolls-Royce Dawn, sailing the convertible from dawn until dusk atop a luxury yacht.
DEC PR's aim was to contextualise super luxury in a very Australian setting. We successfully set out to capture dramatic drone video and imagery that would attract quality media coverage across luxury, lifestyle and motoring outlets.
Crucially it provided the unique and luxurious setting that we needed to engage, host and 'wow' key stakeholders, including media, influencers and prospect buyers.
Paired with an extensive earned media roll out, the legendary launch event secured on-the-day vehicle deposits and engaged customers, influencers and top tier media across ANZ.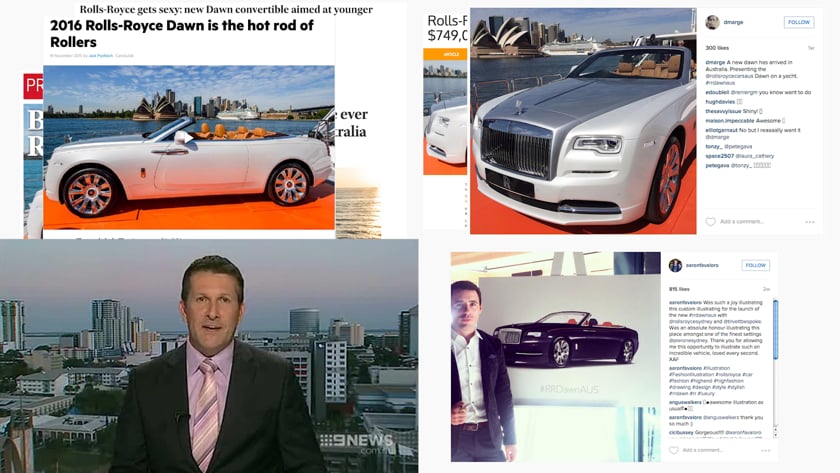 Deliver a fresh, unique and exclusive occasion to launch the "sexiest Rolls-Royce ever built" in Australia.